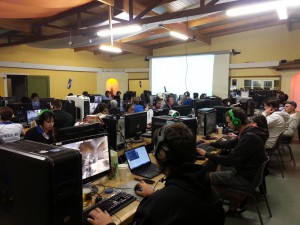 Battlefield 4 – 1st FS, 2nd HwC-A
Dota 2 – 1st STD, 2nd FS
CS:Go – 1st FS, 2nd STD
What an epic finals we had. I want to thank everyone for joining the Lan especially STD clan and everyone from Windhoek. Special thanks for NESA in sponsoring the lan cables, banner and their continual support. Thanks Kevin Gardthausen for the entry forms, web site and dota casting, Morné Brenkman, Corne Kotze and Erwin for hall setup, Marisna Burger for the Red Bull promotions, Walt van Staden for Battlefield and cs hosting, Arne Celliers for running the event on facebook and dota hosting, Henry for sound and for the HwC A team for making the final. Looking forward to the next Coastal Lan.
Your President
Jakster
HwC 4 Life