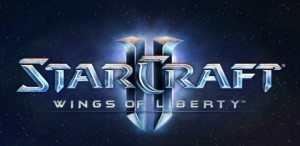 StarCraft II is a real-time strategy game (RTS). The main objective is to eliminate your opponent while maintaining a good economy, production and army.
Eliminating your opponent is the final step but what comes before? At first you want to get your economy going by building workers to mine minerals and gas and slowly building up your army. Expanding to a new base will increase your income. Producing workers non-stop will help you throughout the match but watch out not to build too many. The amount of workers are relative to the amount of bases you have or planning to have. Scout you opponent to check on what he/she is doing and counter it by building the right units.
There are three races to choose from. Terran, Protoss and Zerg. Playing all of them will help you understand the game and all of the units. The weakness and strength of each race.
Contact us in game!
BattleTag: OomJan#2109
RealID available only on request.
European (EU) Realm (recommended)
Character: OomJan#685
starcraft://profile/2/7485909481876881408
http://eu.battle.net/sc2/de/profile/1770249/1/OomJan/
United States (US) Realm
Character: OomJan#299
starcraft://profile/1/12466736742415728640
http://us.battle.net/sc2/en/profile/3877725/1/OomJan/
South East Asian (SEA) Realm
Character: OomJan#299
starcraft://profile/6/2130290584676466688
http://sea.battle.net/sc2/en/profile/474605/1/OomJan/
Korean (KR) Realm
Character: HwCOomJan#243
starcraft://profile/3/3151120073742090240
http://kr.battle.net/sc2/ko/profile/1035100/2/HwCOomJan/
Recommended Resources