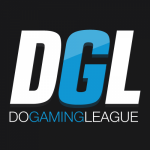 Source: StarCraft 2 Elite Head To Playoffs by Jon Parsons
The Telkom StarCraft 2 Do Gaming League (DGL) Summer Leg has officially reached its end after eight weeks of blood, sweat and a serious lack of Vespine Gas to the brain and the top players from each group will be heading into the playoffs.
Both the Premier Division Playoff and the First Division Playoff are scheduled to begin on 3 April and will be contested under Wings of Liberty. The StarCraft 2 Playoffs will follow a Best-of-Three (Bo3) format with competitors split into Round Robin groups.

The Premier Division Playoffs will work a little differently this time around. The loss of Petrie 'Nox' van Vuuren and Kyle 'Hellshound' Haward early on in the leg means that the playoffs will consist of the bottom two competitors from the Premier Division – instead of the usual four – and the top two competitors from each group in the First Division (total 4) divided into two equally skilled groups of four – essentially three players with one bye.
Once the dust has settled, the top two competitors from each group (total 4) will reach promotion to the Premier Division, while the bottom two from each group (total 4) face relegation to the First Division.
The First Division Playoffs follow the same structure only with more competitors. The bottom four per group in the First Division (total 8) will join the top two competitors per group from the Second Division (total 20) to be separated into four equally skilled groups of seven competitors each. Bear in mind, Lawrence 'reDDevil' Bonin and Avanindra 'Celebrien' Singh also retired prematurely from the First Division, so two of the four groups will consist of six players – instead of seven- with a single bye each.
The top two competitors of each group will be promoted to First Division (total 8) while the rest face the long walk back to the Second Division.
The Premier Playoffs
Devon 'Red' Hutchison
Hendrik 'Hoender' Bence
Radhe 'illidanRA' Stringer
Caleb 'ReaVeR' Ridley
Mark 'GuMMie' Reynolds
Dean Anthony 'Nibby' Loots
First Division Playoffs
Etienne 'celestial' Nel
Wei-Ting '380' Lin
Frikkie 'Frikster' le Grange
Jan 'Phixius' Burger
Grant 'Spronxi' de Villiers
Vihan 'SLaaiSouS' Combrinck
Chris 'Slider' Schoeman
Anthony 'Frost' Kaiser
Kevin 'OomJan' Gardthausen
Michael 'SkyKing' Giger
Edwin 'Drager' Williams
Thorn 'Dup_ZA' du Preez
Rowan 'ScaRy' Hammond
Ryan 'Betelgeuce' Coghill
Werner 'ZiRaX' Boshoff
Radu-Ionut 'Avaidable' Constantinescu
Lourens 'Roorinsu' van Heerden
Samuel Lee 'ValpraX' Scott
Tim 'Fuzzyone' Yelland
Liam 'vortex' Norman
Tye 'Tyelander' Walker
Jonathan 'psitorn' Hornby
Dylan 'Nubcakes' Viranyi
Nick 'Cort' Steere
Ryland 'AtraSeraph' Milne
Eugene 'MetalSoup' Benade