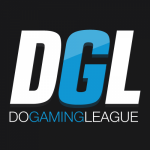 Source: StarCraft 2 – Tyelander Ends OomJan Streak. by Jon Parsons
The StarCraft 2 DGL 2013 Summer Playoffs are underway and already things are beginning to heat up. Last night, Tye 'Tyelander' Walker bested Kevin 'OomJan' Gardthausen to hand him his first defeat since the start of the Summer Leg.
Walker was able to best Gardthausen 2 – 0 and secure a vital four points and sit comfortably at the top of Group C. Gardthausen managed to finish top of his group, undefeated, during the Summer Leg while Walker suffered his only loss to Liam 'vortex' Norman.
Norman was also in action taking Lourens 'Roorinsu' van Heerden 2 – 0 to continue his own undefeated streak and take the lead in Group D
"Both games were challenging but I had fun," says Walker.
"The first game was rather even on Cloud Kingdom LE but I managed to take the lead after I maxed my unit composition. His [OomJan] defence was good was I was able to overpower him and smash through for the win".
"Good luck to OomJan for the rest of the Playoffs".